M4Bank.SmartPOS
One smart solution with industrial POS performance and Android flexibility.
Make the most of lively local businesses or large-scale operations with faster transactions and heavy duty payment acceptance.







Let's get serious. It's all about your business.

M4Bank.SmartPOS system is a multivendor solution that turns an Android POS hardware into a smart one.

Using Android, the most common mobile OS on Earth.

Supports various alternative payments.
Integrate any software you need to suit your business tasks
Via SDK embedding
or API integration
Our SDK is Fully certified by Visa and MasterCard. It integrates SmartPOS software into your existing app and is designed as a plug-in-and-go for your current digital ecosystem and customer Journey.
No extra effort to deploy.

Otherwise, just quickly plug in our software or integrate yours with our API for seamless customer experience.
Our SDK lets you build your own app that matches your business
Use our Interface or build your own. Thanks to fully customisable UX/UI you get seamless brand and ecosystem integration and customer experience interacting with SmartPOS terminal.
Open for business
We believe in giving our clients maximum freedom in creating business apps and customer experiences with an open platform policy and great hardware connectivity.
Connect your external devices to suit your business needs and customer journey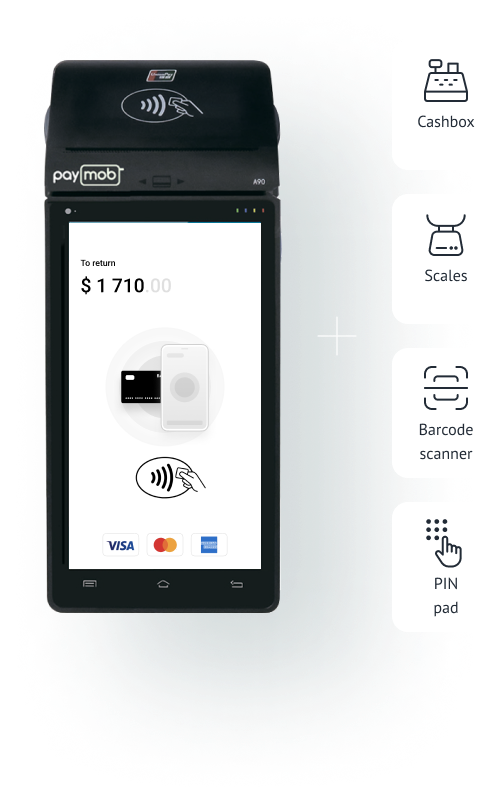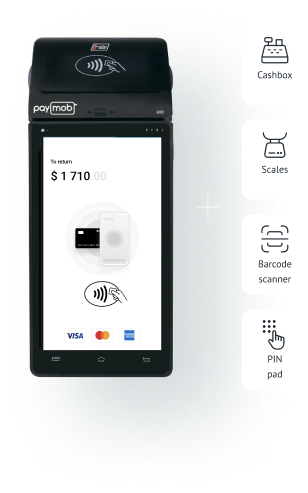 Satisfying Merchant experience
Fully customisable UX/UI for seamless brand and ecosystem integration that suits merchants' needs and experience for various business logics.
Featuring
In-app customer support
Merchant Dashboard
Financial reporting and goods catalogue
Customisable technical monitoring module to analyse and visualise big data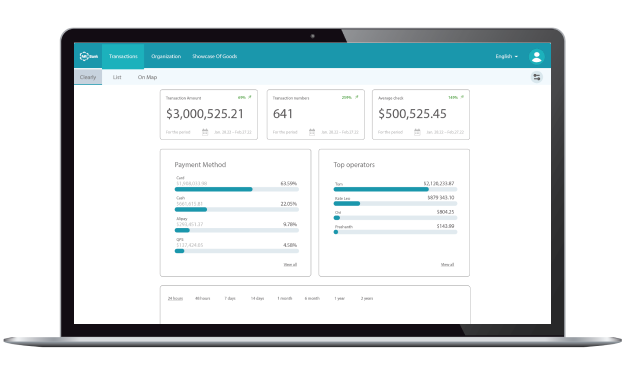 Global ambitions for
local markets and processing variety
M4Bank is expanding local integrations to fit the
audience and adjust SmartPOS solutions to the well
established payment practices and processing vendors.