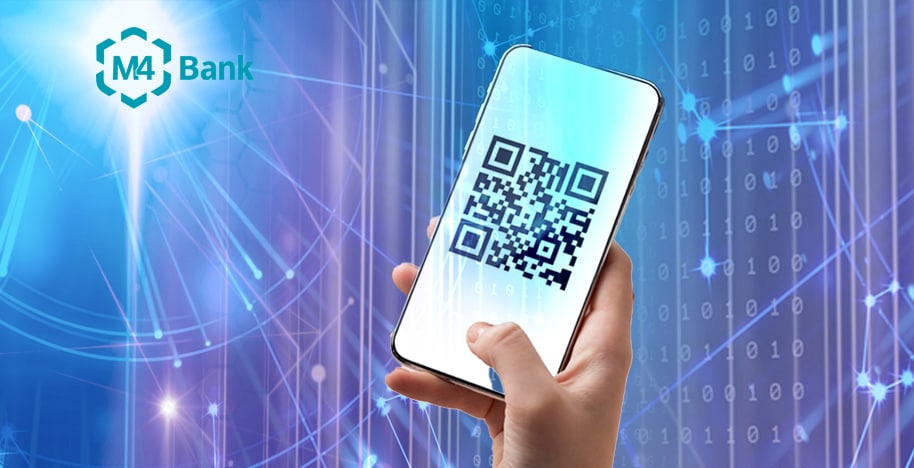 Halyk Bank (Kazakhstan) announced the successful launch of the function of accepting QR code payments. This functionality has been added to the Halyk mPOS mobile application. This payment tool was developed on the basis of the M4Bank platform.
QR code payments are a modern way to pay for goods and services by scanning the QR code with a mobile phone camera.
The main advantages of QR code payments are:
Low commission
No costs of purchasing additional equipment
Ease of making payments
Flexible integration into business.
The main areas for using QR code payments are:
Food and drink
Retail
Services
Entertainment.
The M4Bank mobile commerce platform is constantly being improved and developed. This is because the convenience and comfort of our customers, in the context of the dynamic development of payment ecosystems, remains our top priority.
M4Bank
M4Bank is comprehensive software solution for mobile commerce from EMI Global Corp. As a remote banking services platform, M4Bank is a reliable and multifunctional tool that provides full access to banking services and products using customized mobile apps.
EMI Global Corp
EMI Global Corp is one of the leading software developers of innovative IT solutions for the banking and financial industries. EMI Global Corp's project portfolio includes more than 20 projects in 13 countries.
Halyk Bank (National Bank of Kazakhstan JSC)
Halyk Bank is the leading financial group and leading retail bank in Kazakhstan with the largest customer base and distribution network. The bank is developing as a universal financial group, offering a wide range of services (banking, brokerage, insurance, leasing, and asset management) to its retail clients, clients of small and medium-sized businesses, and corporate clients. National Bank of Kazakhstan JSC also operates in Russia, Georgia, Kyrgyzstan, Tajikistan, and Uzbekistan. National Bank of Kazakhstan JSC is a listed company, and its securities are traded on stock exchanges in Kazakhstan (KASE, AIX) and Great Britain (LSE).