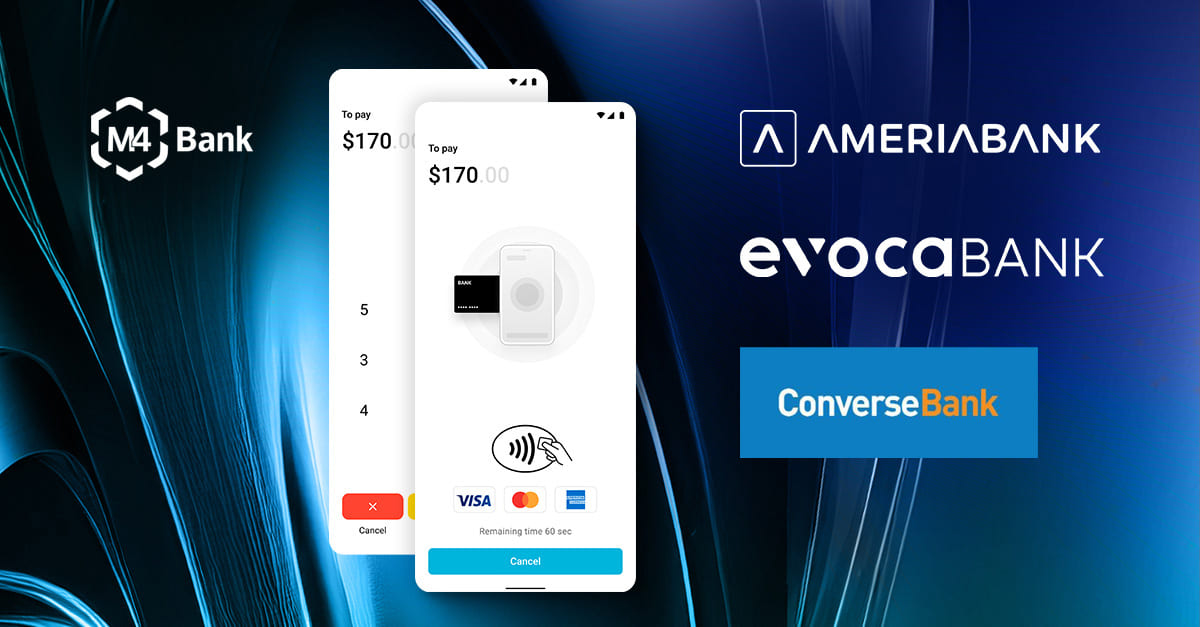 Ameriabank, Evokabank, and Converse bank have launched SoftPOS solutions based on the M4Bank platform (installed in ARCA) to provide a new way for merchants to accept payments using their mobile phones.
The new solution will allow businesses to accept card payments through their Android smartphones without needing additional hardware. A SoftPOS solution provides a secure and easy-to-use payment system for merchants while offering consumers a convenient payment option.
According to the banks, the SoftPOS responds to the growing demand for contactless payment options during the pandemic. With more people avoiding cash payments, the SoftPOS solution is seen as a way to bridge the gap between traditional payments and contactless transactions.
The M4Bank platform developed by EMI Global Corp is an ecosystem for managing POS devices, providing various financial services, including mobile payments, alternative payments, financial reports, and account management. Thanks to its low-cost infrastrusture, M4Bank.SoftPOS solution is a game-changer for small and medium-sized businesses looking for an affordable and easy-to-use payment system.
SoftPOS solution also reduces the costs associated with traditional POS systems, which means less operational and network development costs for banks. Businesses can use M4Bank platform to offer a secure payment system without needing additional hardware.
Banks believe that the SoftPOS solution will widen the range of services offered by banks and make the payment experience even more seamless.
EMI Global Corp
EMI Global Corp is one of the leading software developers of innovative IT solutions for the banking and financial industries. EMI Global Corp's portfolio includes more than 20 projects in more than 15 countries.
Ameriabank
Ameriabank CJSC is a leading commercial bank headquartered in Yerevan, Armenia. The bank was founded in 1996 and has grown to become one of the largest financial institutions in Armenia, with a diverse range of products and services for retail and corporate customers.
Evokabank
Evocabank is an Armenian commercial bank with headquarters in Yerevan. The bank was founded in 1990 and has become one of the largest financial institutions in the country. Evocabank offers a wide range of banking services, including deposits, loans, credit cards, foreign exchange, trade finance, and more.
Converse bank
Converse Bank is a commercial bank founded in 1996 in Yerevan, Armenia. It is a dynamically growing bank that offers a broad range of financial services, including deposit products, loans, credit cards, trade finance, foreign exchange, and more.