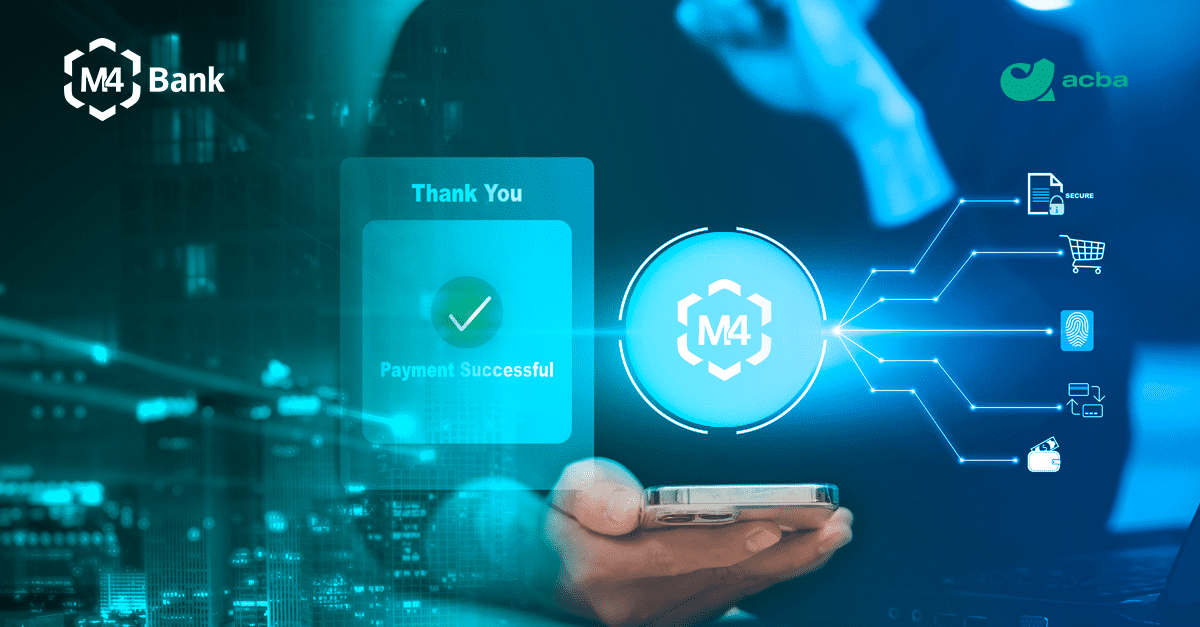 Acba Bank became the first Armenian bank to introduce card acceptance through Android smartphones with the innovative Tap to Phone solution based on the M4bank platform by EMI Global Corp. With this new feature, its merchants can conveniently and cost-effectively accept transactions via bank cards.
The Tap to Phone technology allows converting any NFC-enabled Android smartphone into a payment acceptance terminal. It is implemented in the Acba SoftPOS app based on the M4bank platform developed by EMI Global Corp. That's a step forward in changing the landscape of digital payment acceptance in Armenia.
Tap to Phone solutions helps to simplify the management of small and medium-sized businesses to expand the network of receiving non-contact payments, increase the customer base by enabling more businesses to accept digital payments and minimize the cost of connecting to acquiring services.
The new feature allows merchants to accept payments through their off-shelf mobile devices without additional hardware. Tap to Phone sees a high uptake in businesses that operate primarily remotely. Customers also benefit by being able to make safe contactless payments.
EMI Global Corp constantly works on improving its M4bank platform to make it even more convenient and comfortable for customers. Our main priority is to offer contemporary and dynamic payment ecosystems.
M4bank platform
The M4bank platform is a comprehensive software solution for mobile commerce developed by EMI Global Corp. It is a reliable and multifunctional remote banking service solution that provides full access to banking services and products through a customized mobile app.
Acba Bank
Acba Bank, a leading financial institution in Armenia, provides numerous banking services to its customers. It was established in 1996, has 57 branches country-wide, and had it's IPO in 2021.