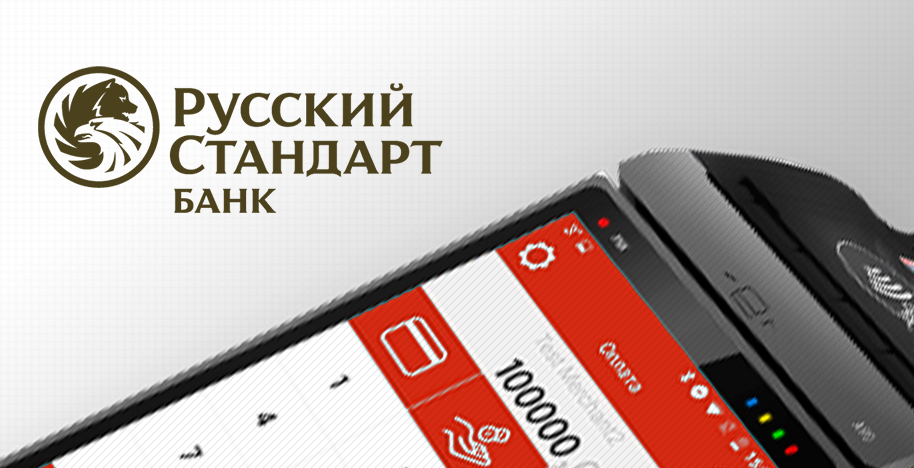 Russian Standard Bank, one of the leading banks in acquiring network and transaction volume in the country, announced the release of the innovative Android based mobile POS-system. It was developed by Center of Corporate Technologies LLC and works on "All in one" rule. The system allows payments at trade points and includes all the functions for both cash and non-cash transactions.
New mPOS-system has cashier software, fiscal memory and the camera for barcode reading. It allows to make payments and to keep record of items in real time.
Specialists of Center of Corporate Technologies LLC ensured the compliance with the rules of the International payment systems and the PIN code is entered using the virtual pin-keyboard. Also it is worth noting that it is possible to use magnetic, contact or contactless cards to pay.
Among the advantages of this mobile system specialists mention its simplicity, portability and cost effectiveness. It is called "All in one" system, as it allows to organize the acceptance of payments at outlets.
About Russian Standard Bank
Russian Standard Bank is among the top three leading Russian acquiring banks. This bank launched a mobile acquiring project among the first in the country. The project started on magnetic card processing equipment and on the technology of the Russian supplier. In 2014, the bank decided to move from obsolete technology to CCT's solutions and to use Chip&Pin devices.
About CCT
Center of Corporate Technologies (CCT) is one of the leading software developers of innovative IT-solutions for banking and financial industries in Russia. Today CCT's project portfolio includes more than 20 projects in 8 countries: Russia, Belarus, Kazakhstan, Turkmenistan, Ukraine, Mongolia, Georgia and now the Kyrgyz Republic. The company's clients are the leading Russian and foreign banks and companies. Starting from July 2014, CCT is the resident of Technopark Strogino, created with assistance of the Government of Moscow and the Ministry of Economic Development of the Russian Federation.