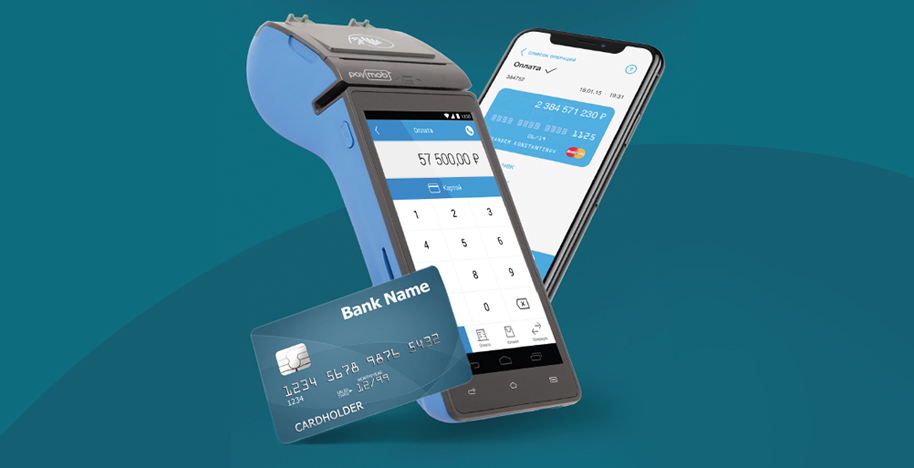 The first mobile cash register PAYMOB-F with bank cards processing was enrolled to the list of cash register equipment in accordance with Article 3 of the Federal Law No. 54-FZ of May 22, 2003 "Concerning the use of cash register equipment in carrying out cash settlements and (or) settlements using payment cards". The device fully complies with the new requirements of 54-FZ (as amended on July 3, 2018).
PAYMOB-F mobile cash register is perfect for any kind of mobile commerce, online stores, courier services, small retail shops, as well as for the service sector.
Mobile cash register accepts all types of card payments: EMV Chip & PIN cards, magnetic stripe cards, contactless cards, NFC gadgets.
"Personal Account" software included in the basic package allows real-time tracking of information about payments made at mobile cash registers. In addition, the product range management, analytics, and integration modules with the largest inventory and storage systems are available.
You can purchase PAYMOB-F mobile cash register, as well as select the appropriate package on the website - f.paymob.ru