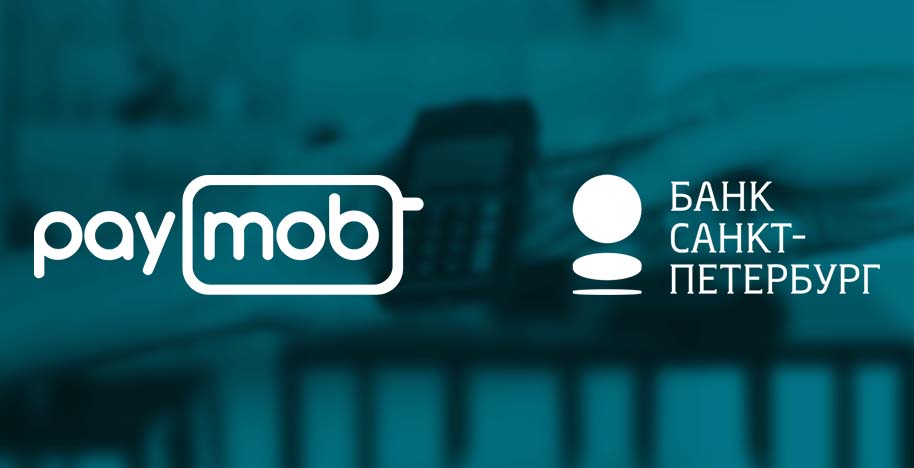 The PayMob Company, being the part of CCT group of companies, in cooperation with Bank Saint Petersburg PJSC launched the mobile acquiring project.
Within the framework of the project, it is possible to accept payments through Visa, MasterCard, and MIR cards; contactless payment for goods and services (NFC), including Apple Pay and Samsung Pay. Based on the objectives of the client's of Bank Saint Petersburg PJSC the mobile payment applications for iOS and Android are customized. The application interfaces design is based on the requirements of the brand book of Bank Saint Petersburg PJSC.
The unique functionality of online ordering of mobile POS terminals was implemented.
The solution fully meets the PCI DSS requirements.
Bank Saint Petersburg PJSC plans to use this solution to provide mobile acquiring services to SME clients of the bank.
By now on the Russian and CIS markets, M4bank.mPOS system is the most widespread mPOS platform among banks to implement their own m-commerce projects.
About Bank Saint Petersburg
Bank Saint Petersburg PJSC, one of the largest Russian regional banks, was founded in 1990. Focus area — St. Petersburg and the Leningrad region, Moscow, Kaliningrad.
According to the data of the annual financial report, the Bank has demonstrated stability in all major financial services markets over the past decade. Crediting, teller service, work with legal entities and individuals, currency and interbank trading, securities trading are the priority directions of the Bank's activity. Its own processing center allows the Bank to maintain plastic cards at the highest level.
Over a number of years, the Bank has reputation of a strong and reliable partner due to the correctly chosen strategy, consistent financial policy, adherence to the values of civilized business conduct.