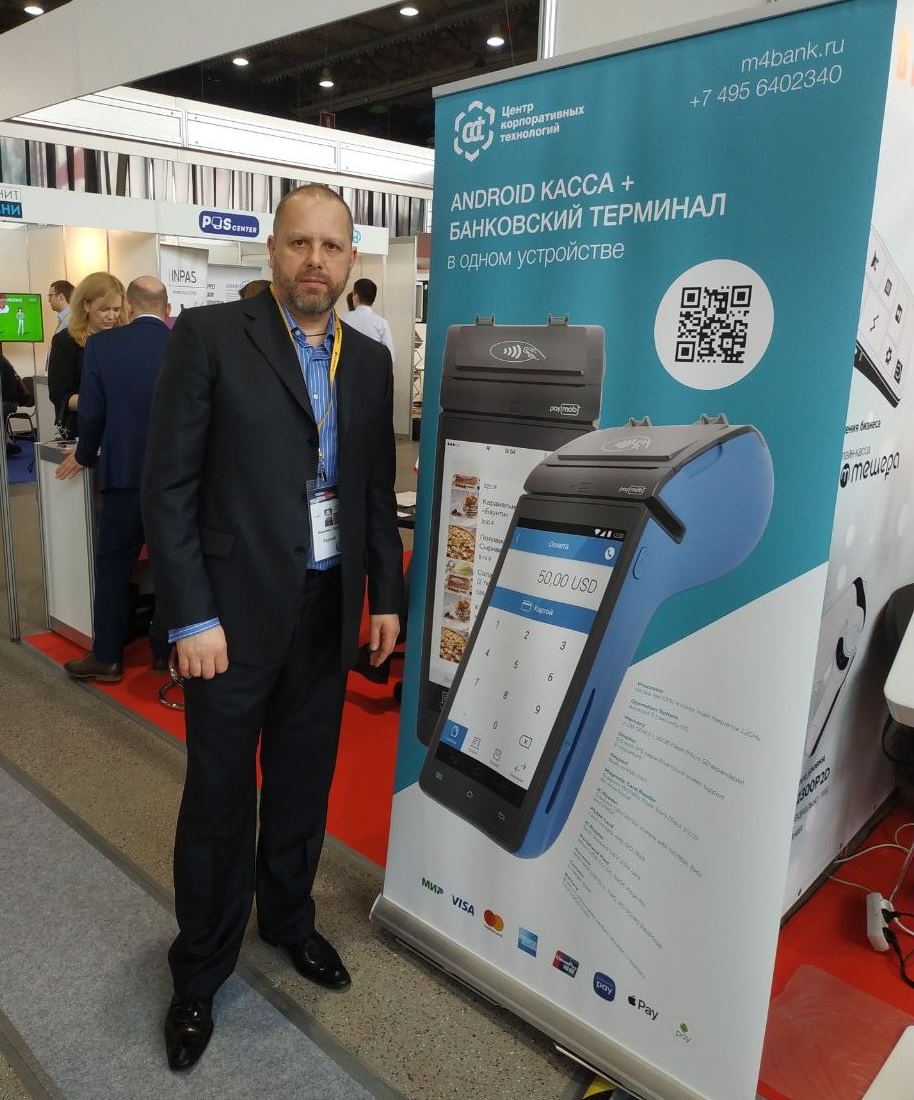 On April 10-11, the 6th International PLUS-Forum Online&Offline Retail 2019 was held in Moscow. This is the most important event for retail and e-Commerce in Russia and the CIS countries. For two days, exhibitions, conferences and round tables devoted to the current state of the retail market, as well as further prospects for the development of this industry, were held in exhibition and Convention centre "Sokolniki".
For 2 days more than 1,000 delegates visited the forum, more than 70 companies demonstrated their products and turnkey solutions. Mobile Payment Systems LLC (PayMob brand) has also become an active participant in Online&Offline Retail 2019. Our representatives demonstrated the mobile cash register PAYMOB-F, as well as related accessories: external pin-pad, additional charging connectors, magnetic micro-USB cables and etc.
PAYMOB-F has piqued the interest of representatives of banks and large business owners. Many visitors were interested in the possibilities of working with delivery programs and other cash register software.
All comers could get familiar with "Mobile SMARTS: Courier" – the software recently installed on PAYMOB-F, as well as learn about the possibility of using the cash register as a fiscal registrar and POS-terminal in conjunction with the 1C cash register.
A wide list of payment instruments, such as: Ali Pay, Apple Pay, Google Pay, UnionPay, VISA, MasterCard, Amex, JCB, QR code payments, and recently added contactless bank cards of MIR payment system did not leave indifferent anyone of present.
Everyone received answers to the questions, and once again was convinced that our product is multifunctional and useful.