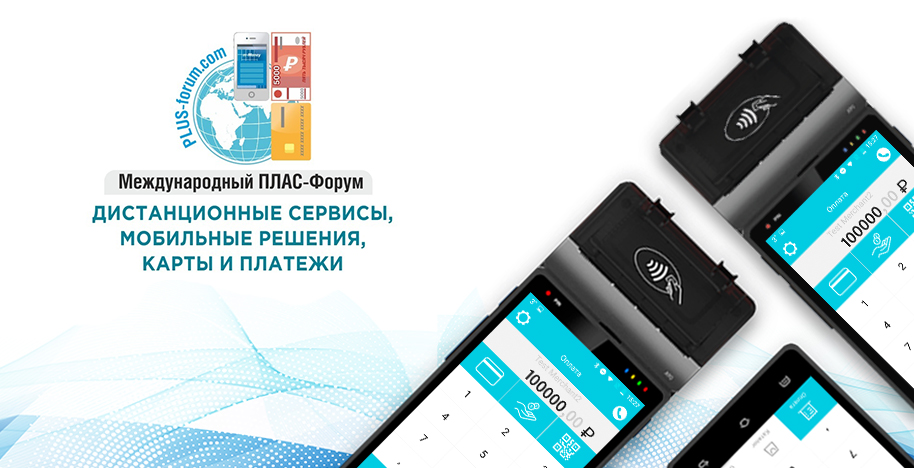 A new mobile cash register for Android, developed on the basis of m4bank platform of Center of Corporate Technologies LLC, will be presented at the largest event of the financial sector in Russia — at the 9th International PLUS Forum "Remote services, mobile solutions, cards and payments 2018". The event will be held on May 30-31, 2018, in Moscow, 5th Luchevoy prosek, 7/1, Sokolniki Exhibition and Convention Centre, pavilion №4.
This Forum is the largest event in the payment industry and retail banking. It will bring together more than 1,000 delegates from different regions and countries, more than 50 speakers and a large number of sponsors.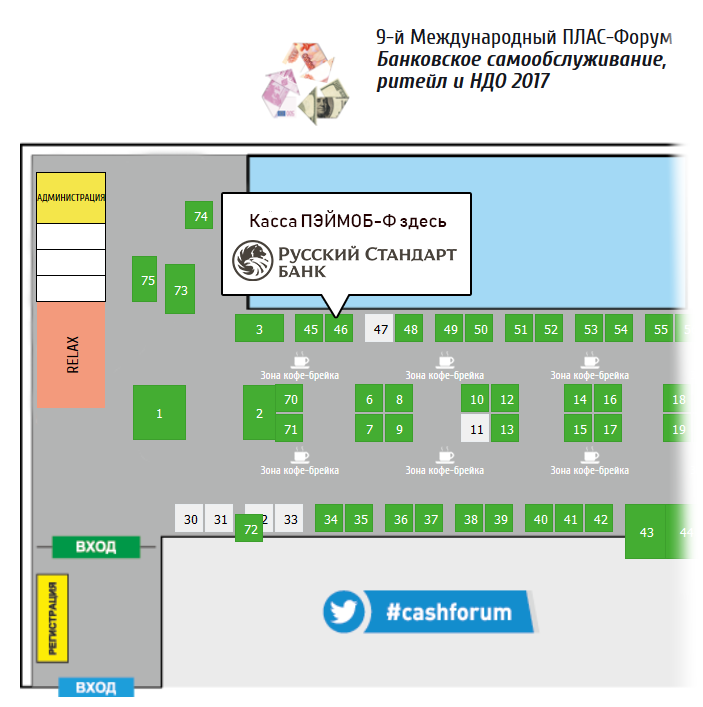 We invite you to test the performance of PAYMOB-F cash register at the stand of Russian Standard Bank (№46). You can get registered as Forum delegate at the official web-site of the event: PLUS-forum.com. Hurry up, limited seats available!
For convenience of the event's guests, in the days of the Forum a shuttle bus service will be organized between Sokolniki Metro station and the pavilion from 08:30 to 13:30.
Attention of car drivers! Entry shall be through the 3rd Luchevoy prosek. For the PLUS-Forum guests: entry to the territory is free by producing a printed copy of your Forum ticket.