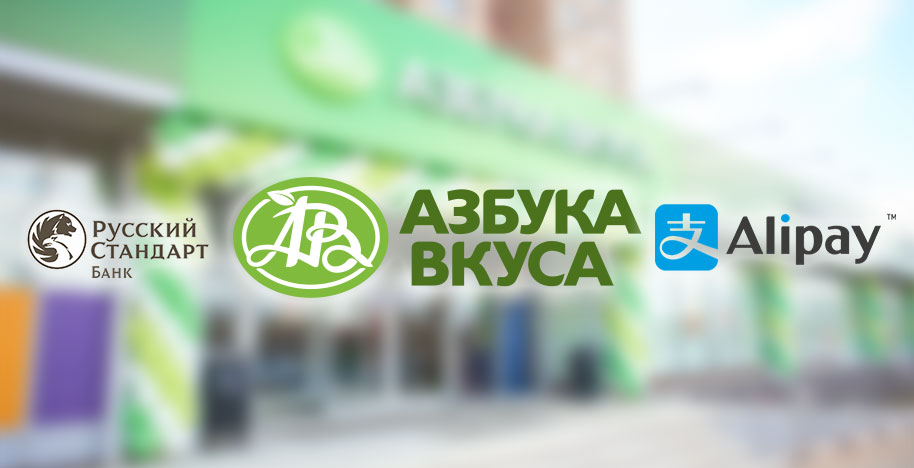 The supermarket chain Azbuka Vkusa, after successfully completed test period, became Alipay enabled system. The chain's stores located in Moscow and St. Petersburg took part in this testing.
Let us recall that Alipay is a payment method mainly for Chinese citizens, but the system is growing at such explosive rates that Alipay payment is now available in more than 8 million outlets around the world. For this project in Russia a mobile application was required. It is based on the CCT's M4bank platform; one is able to pay by scanning QR code through smartphone.
We previously reported that Russian Standard Bank and CCT Company (mobile commerce platform M4bank) had implemented the project on receiving payments via Alipay payment system in TSUM (Central Universal Department Store) and DLT in Moscow and St. Petersburg.
In the near future, many large Russian supermarkets are planning to launch Alipay payment. The service will increase sales due to Chinese tourists. Currently, this service is already used by such stores as TSUM and DLT, stores in GUM, Louis Vuitton, Christian Dior, Cartier, and etc. Given that most of the tourists from China do not carry around any cash, it becomes even more relevant.
To get more information about the M4Bank.AP solution, which allows to use Alipay payment and which is available for the market, you can visit the CCT's website, section Solutions.
About Alipay
Alipay is one of the largest payment systems within the Alibaba Group, founded in 2004. In addition to using Alipay within the group to pay for products offered by the Alibaba Group, this payment system is also used by more than 460 thousand other companies. According to the report released by Better Than Cash Alliance, the payment system has broken all records: users sent $1.7 trillion in total payments through Alipay service. The Chinese service has far outpaced PayPal's (197 million users) payment volume, which in the same year amounted to 354 billion U.S. dollars (about 16 million transfers per day).